Centaur with Sponsons
During last night's storm I was sitting on the boat feeling her tugging at the mooring lines and expecting the swell to enter the harbour but the water stayed pretty flat and calm - no-one came down to check the other boats so I assume that it was nothing special for Anstruther.
I was indulging my current obsession for Centaurs and wells and I can across this series of snaps from a bloke who is re-modelling a Westerly Centaur.  He has torn everything out and is building a pair of sponsons on the stern and is going to fit an outboard on a new transom
you can hardly recognise the boat as a Centaur at all
http://www.bristol27.com/everything-else/erics-westerly-26
here are some shots of the the stern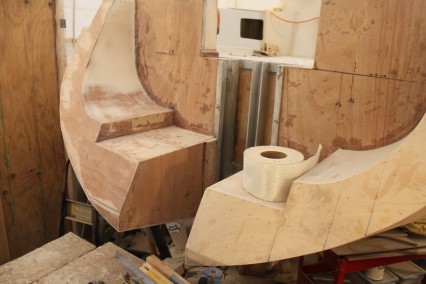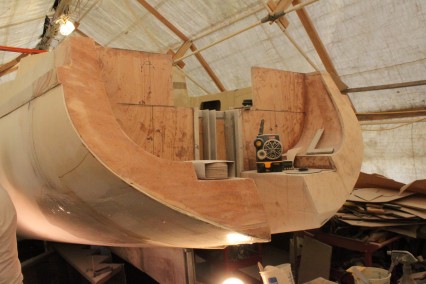 and here among the shots is this very handy cut away of the stern of his boat showing the place where my outboard will go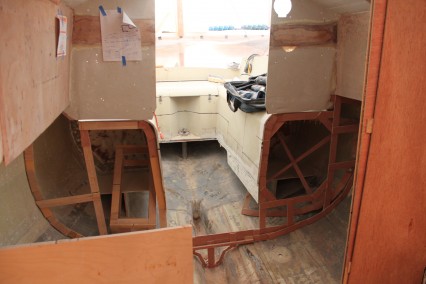 That is an astonishingly small distance from the hull to the waterline - off to look at some old Centaurs today.
This morning I also got these amazing pictures from a bloke called Bruce in......Oz of course.he has converted a Solo to a camp, row, sail expedition boatGoodonya is what I say.
This is about
Centaur Project
,
Dylan Winter's Blog
. Tags:
Westerly Centaur