I spent some time on the web.
here in the uk on the road you can have a 250 watt motor - no higher and still be legal.
You can buy 350 and 500 watt and even higher systems but they are illegal. The police do not care that much but if you have an accident then they will nobble you for driving a moped with no licence, tax, insurance if it is over the 250 watts
and it seems that there are three different retro fit ebike kits
1/ rear wheel - you buy a rear wheel for about £200 and it replaces your existing wheel
and then you put your rear cog set on that and away you go.
http://www.electricbikeconversions.co.uk/product/250w-rear-wheel-electric-bike-conversion-kit/
That is fine for a derailer set but useless for a three speed sturmey archer as I have on the black roadster (new bike description to me)
2/the cheapest is the front wheel conversion at about £120
http://www.ebay.co.uk/itm/Electric-Bicycle-Conversion-Kit-E-Bike-36V-250W-Motor-Speed-26-Front-Wheel-/311702879759?epid=1086259825&hash=item4892f07e0f:g:ey0AAOSwjk9ZXwkL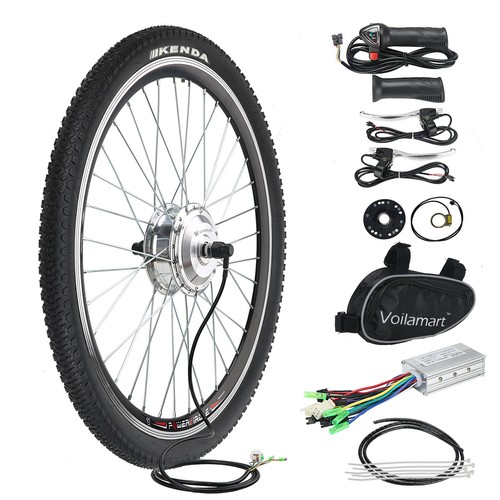 I don't fancy being dragged around. If front wheel drive on a bike was a good idea they would have it on motorbikes.
3/then there is is mid drive - which comes in at about £350. This works by replacing the crank with a new crank and a motor. http://www.ebay.co.uk/itm/BAFANG-M8-Electrically-Power-Assisted-Cycles-EPAC-Mid-Drive-System-BBS-01B-02B/262503662804?epid=1675346230&hash=item3d1e7004d4%3Am%3AmQfJlrs0lg18PAlz11jfo3w&var=
this works through the gears - which seems like a good idea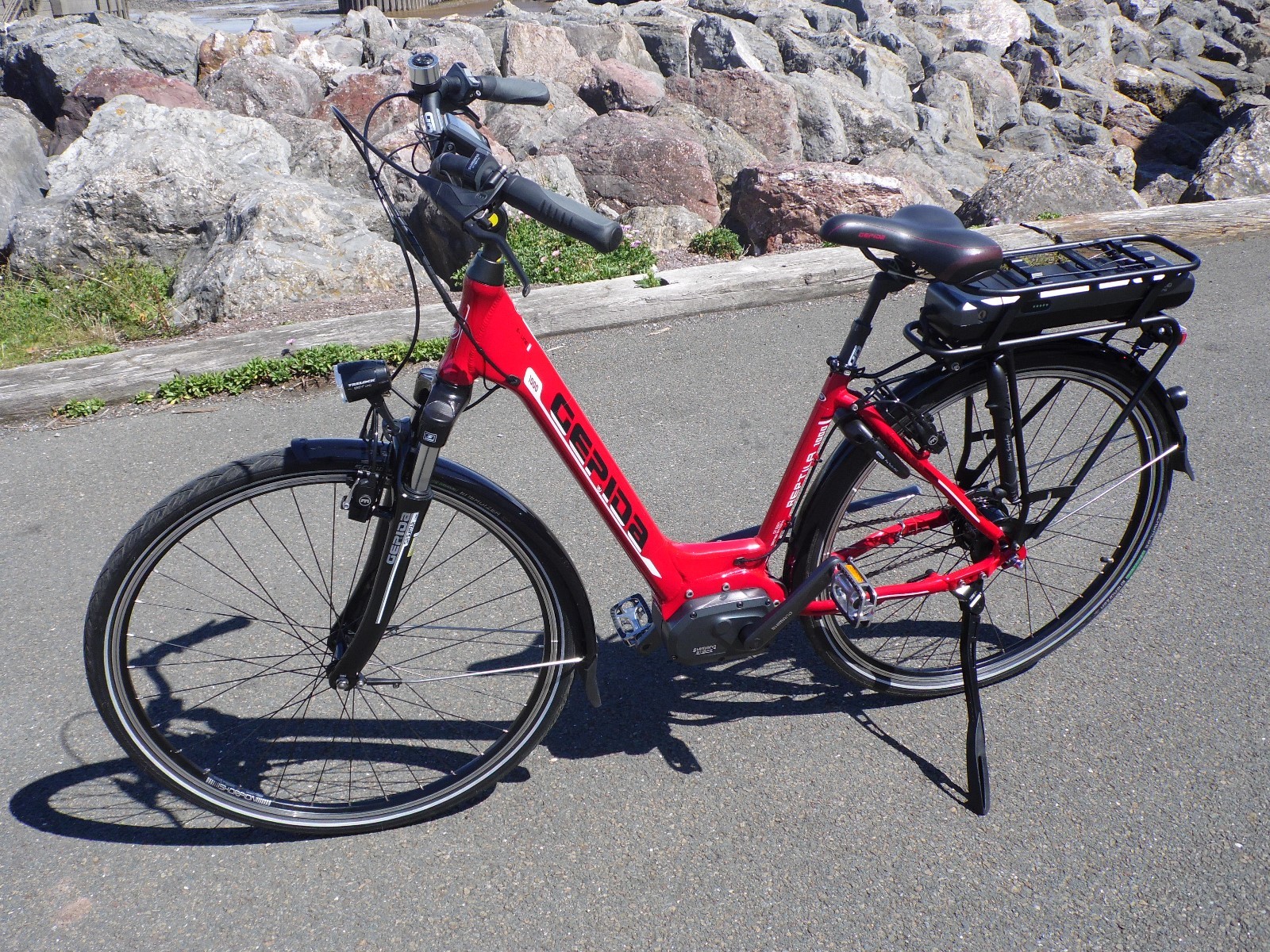 http://wooshbikes.co.uk/?cdkit
I could of course buy a bike with a mid drive for about £1200
http://www.ebay.co.uk/itm/NEW-Gepida-Reptila-1000-Shimano-Steps-Mid-Drive-eBike-System-/162636700344?hash=item25dde71ab8:g:I3QAAOSwAFNZly2b
the other consideration is where the battery goes
on the frame
or on the rack
I prefer rack mount because I am used to the weight being over the back wheel as that is where I carry my camera.
So I arrived at the point where I would convert the vicar - the roadster - the black three speed to electric
just one snag
the vicar is imperial - ebike kits are metric
So now I have to buy a bike
looking around there are the dutch three speed bikes
https://www.amazon.co.uk/Tulipbikes-classic-Dutch-Shimano-framesize/dp/B0148UYTYA
Now as luck would have it my daughter is coming home from amsterdam this weekend and I have been given instructions to drive to amsterdam to pick her up
so I will buy a big dutch three speed bike while I am there
unless I find the right electric bike second hand while I am there.
Are there any dutchmen out there prepared to help me find the right bike for a 6 foot 14 stone englishman, three speed gear box, back pedal brakes. Already electtric perhaps?
I will be in amsterdam monday morning.
D
.